Posts for tag: periodontal disease
By Rockdale Dental Associates
August 29, 2014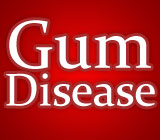 Periodontal (gum) disease is an infectious disease that progressively weakens the attachment of supporting tissues to the teeth, including gums, ligaments and bone. If not stopped, the loss of attachment will eventually lead to bone and tooth loss.
A thin layer of plaque that builds up on teeth (mainly due to poor oral hygiene habits) is the main breeding ground for the bacteria that cause gum disease. Our main treatment goal is to remove as much of this plaque as possible from tooth and gum surfaces. Much of the plaque can be removed using special hand or ultrasonic instruments that deep clean dental surfaces, including the roots. But while effective, these manual techniques may not address the full extent of infection, especially if the disease is well advanced.
If severe bone loss has already occurred, deep pockets of infection may have developed. As bone loss progresses, teeth with multiple roots may also develop an anatomical problem known as furcation invasions where the roots of the tooth branch off. If there continues to be signs of disease, like gum inflammation, bleeding or pus formation, it's these hard to reach areas that may still be a problem even after extensive treatment. If so, we may need to take a different approach with antimicrobial or antibiotic products.
The most effective antimicrobial substance for reducing bacteria in biofilm is a chlorhexidine mouthrinse. The typical 0.12% solution is only available by prescription — if taken for a prolonged time it can result in tooth staining, affected taste or mouth irritation. To assure the solution reaches below the gum line, it will need to be applied by us in the office, followed up flushing irrigation of the affected area.
Another alternative is topically applied antibiotics that can stop or even reverse the progression of gum disease. There's evidence that topical applications can penetrate into these deeper areas of infection. A common antibiotic used in this way is tetracycline, which has been shown to stop inflammation and infection.
These treatments don't eliminate the need for mechanical cleaning, and the prolonged use of antibacterial products can have a detrimental effect on "good" bacteria (needed, for example, to complete the digestive process). It will depend on the extent of the gum disease to determine how successful conservative treatment may be. It's also important that you contribute to your own dental health with a renewed daily oral hygiene habit.
If you would like more information on treatments for gum disease, please contact us or schedule an appointment for a consultation. You can also learn more about this topic by reading the Dear Doctor magazine article "Treating Difficult Areas of Periodontal Disease."
By Rockdale Dental Associates
June 11, 2014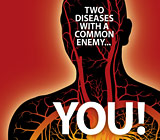 The increasing rates of obesity and diabetes in Americans have been getting a lot of attention lately. Most people know that the two are clearly linked. But did you know there's also strong evidence of a link between diabetes and gum disease?
Both diabetes and periodontal (gum) disease are chronic inflammatory conditions. That means they are disorders that develop over time (chronic), and are characterized by problems with a function of the immune system (inflammation). In diabetes, problems with the hormone insulin lead to abnormal levels of sugar in the blood. This can bring about a number of complications which, if not treated, may result in kidney failure, coma and even death. In many people, however, it's a condition that can be managed with drugs and lifestyle changes.
You may not think of gum disease (periodontitis) as a serious illness. But here's something you should know: If you have diabetes, having gum disease is a risk factor for worsening control of blood glucose levels, and may also increase the risk of complications. Likewise, having diabetes puts you at greater risk for developing more severe forms of periodontal disease.
What is gum disease? It's actually a group of diseases caused by many types of bacteria in the mouth, which affect the tissues around the teeth. Initially, it often causes swelling and redness of the gum tissue. Left untreated, it may result in bone loss, abscess formation, and ultimately the loss of teeth. But its ill effects aren't limited to your mouth.
Periodontal inflammation is associated with a higher systemic (whole-body) inflammatory state. That means it may increase your risk for cardiovascular diseases like heart attack and stroke, and adverse pregnancy outcomes — as well as complicating the management of blood-sugar levels in diabetics.
Now, here's the good news: Treatment of periodontal disease which reduces inflammation has a beneficial impact on the inflammatory status of the whole body. For people who have both diabetes and periodontal disease, that means that periodontal therapy can lead to improved blood sugar control.
How do you know if you have periodontal disease? Bleeding gums and bad breath are both possible symptoms, as are redness and soreness of the gum tissues. But these warning signs may be masked by any number of other factors — or may not be noticed at all.
The sure-fire way to diagnose and treat periodontal disease is by getting regular dental checkups, followed by specialized periodontal treatment when necessary. If you presently have diabetes, or may be at risk for developing the disease, those check-ups and treatments are even more important.
If you have concerns about diabetes and gum disease, please contact us or schedule an appointment for a consultation. You can learn more in the Dear Doctor magazine articles "Diabetes & Periodontal Disease" and "Understanding Gum (Periodontal) Disease."
Rockdale Dental Associates
Lisa M. Carvalho, DMD
499 Rockdale Ave
New Bedford
,
MA
02740
(508) 992-4608
| | |
| --- | --- |
| Monday: | 8am - 5pm |
| Tuesday: | 7am - 5pm |
| Thursday: | 8am - 5pm |
| Friday: | 7am - 5pm |