Posts for tag: teeth whitening
By Rockdale Dental Associates
November 26, 2015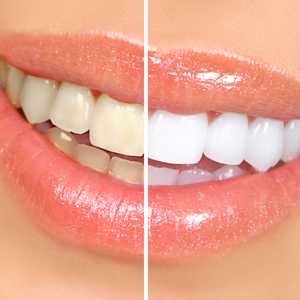 There are a number of teeth whitening options to put the brightness back into your smile — from professional dentist office applications to over-the-counter products for home use. But before you decide on an option, you should first consider whether whitening is right for you and to what extent.
Here are 3 questions to ask yourself — and us — before undergoing a whitening treatment.
Do I have any dental problems that make whitening problematic? The underlying cause of the staining may stem from decay, root canal problems or other dental issues; in these cases the underlying cause needs to be treated first, because whitening would only mask the actual problem. You also may not want to whiten your teeth for aesthetic reasons: people with certain features like short teeth or gummy smiles may find these features become more prominent after teeth whitening. It might be more advisable in these cases to consider other cosmetic options first.
How much whitening do I really need to improve my smile? One of the biggest myths about teeth whitening is the brighter the shade the more attractive the smile. A truly attractive tooth color, however, is more nuanced, and every person's ideal color is different. The most attractive and natural color is one that matches the whites of your eyes.
What effect will whitening have on existing dental work I already have? In most cases, none — and that could be a problem. Composite resins or ceramic dental material have their color "baked in" and bleaching chemicals used in whitening have no effect on them. The concern then is whether whitening nearby natural teeth may produce a color mismatch between them and the dental restorations, resulting in an unattractive appearance.
Before you decide on teeth whitening, visit us first for a complete exam and consultation. We'll discuss whether whitening is a good option for you, or whether there are other issues we should address first. We can also advise you on products and techniques, and how to get the most from your whitening experience.
If you would like more information on teeth whitening, please contact us or schedule an appointment for a consultation. You can also learn more about this topic by reading the Dear Doctor magazine article "Important Teeth Whitening Questions…Answered!"
By Rockdale Dental Associates
July 06, 2015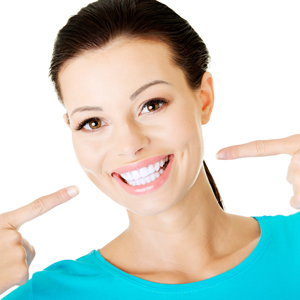 There are many reasons why teeth may need a whitening treatment to achieve an appealing brightness: what we eat and drink, natural aging, genetics, and the lack of dedication to oral hygiene can all play a role in how we look.
For vital (living) teeth, there are basically three different options for teeth whitening, and we'd be happy to help you decide which is right for you:
In-office tooth whitening: The fastest way to get your smile radiant. A high concentration of a peroxide gel solution is applied directly to the tooth surface. Gums and other soft tissues are completely protected for your safety. This technique is excellent for whitening deep surface stains as well as general tooth whitening. This professional treatment requires the least amount of time to achieve the desired whiteness.
The professional take-home option: Custom-made bleaching trays are prepared by our office. This technique is convenient and less expensive, but the desired whiteness will take longer to achieve than the in-office option.
Over-the-counter products: These offer the least expensive option but use weaker whitening agents. For example, whitening strips, like the ones advertised on television, are popular and easy to use but will generally take the most time to achieve the desired success. Also, even agents that are not the strongest available may cause damage to teeth if used inappropriately and without professional supervision.
While there are normally no serious side effects after professional whitening treatments, there is a potential risk of tooth sensitivity and gum irritation. If either one or both of these occur, it should disappear within a few days.
It should come as no surprise that bleaching is not permanent. The whiteness will fade eventually depending on your diet, habits, hygiene, etc., but it usually will last at least six months — more often up to two years. Obviously, if you avoid drinking coffee, tea, or red wine, don't smoke, and have a diligent oral hygiene routine your results may last longer.
Advertisements for teeth-whitening products are everywhere. If you have any questions about what you see, or simply want to do a reality check on their claims, please contact us or schedule an appointment for a consultation. You can learn more about this topic by reading the Dear Doctor magazine articles "Teeth Whitening: Brighter, Lighter, Whiter...," and "Important Teeth Whitening Questions Answered."
By Rockdale Dental Associates
April 02, 2014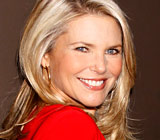 Christie Brinkley's world-famous smile has graced the covers of countless magazines for over 30 years. In fact, in her own words from an interview with Dear Doctor magazine, the supermodel said, "I think my smile was really my passport to success in the modeling industry." And while most of her smile's appeal comes naturally, Christie does give it a boost with good oral hygiene, regular dental checkups and tooth whitening. As Christie says, "When it comes to teeth, keep it as natural as possible. Do not go overboard on whitening. You want your teeth to compliment your face…your friends should not be required to wear sunglasses when you smile!"
Aside from some potential minor side effects such as tooth sensitivity, whitening teeth through bleaching is a relatively inexpensive way to brighten your smile conservatively and successfully. There are three common methods, as described below:
An external or vital approach where "vital" (living) teeth are bleached through direct contact to the tooth's surface.
An internal or non-vital approach where the tooth is whitened from the inside during a root canal treatment.
A combination approach in which both internal and external bleaching techniques are used.
But what causes teeth to become discolored?
Tooth discoloration can be caused by a traumatic blow to your teeth resulting in nerve tissue (pulp) death. However, there can be many other causes: consuming or using products that stain the teeth such as coffee, tea, cola, tobacco products and red wine, to name just a few. Aging is another factor, as it results in changes in the mineral structure of the tooth as the enamel, the outermost layer, loses its beautiful and youthful translucency. Other causes include exposure to high levels of fluoride; tetracycline, an antibiotic, administered during childhood; inherited developmental disorders and jaundice in childhood; and tooth decay.
The good news is that we routinely brighten smiles through tooth whitening. To learn more about brightening your smile, continue reading the Dear Doctor magazine article "Teeth Whitening." Or if you are ready to have your teeth professionally whitened, contact us today to schedule an appointment so that we can conduct a thorough examination and discuss your whitening treatment options. And if you want to read the entire feature article on Christie Brinkley, continue reading "The Secret Behind Christie Brinkley's Supermodel Smile."
Rockdale Dental Associates
Lisa M. Carvalho, DMD
499 Rockdale Ave
New Bedford
,
MA
02740
(508) 992-4608
| | |
| --- | --- |
| Monday: | 8am - 5pm |
| Tuesday: | 7am - 5pm |
| Thursday: | 8am - 5pm |
| Friday: | 7am - 5pm |