Posts for tag: orthodontic treatment
By Rockdale Dental Associates
October 04, 2015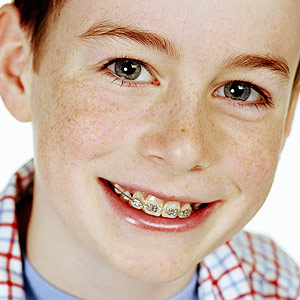 You've been concerned for some time about your child's bite, so you've visited an orthodontist for an evaluation. Even though your child is quite young and still with primary teeth, the orthodontist recommends they begin wearing a retainer device, with the possibility of braces in a few years.
That may at first sound like an overly extensive treatment plan. For certain bite problems, however, undergoing an early stage of orthodontic treatment could reduce or even eliminate the need for more advanced and costly treatment later.
An example of such a problem is a crossbite, also known as an underbite. With this type of malocclusion (bad bite) the lower front teeth bite in front of the upper front teeth rather than behind them as in a normal bite relationship. Because the teeth and jaws are still in development (including the primary teeth, which are preparing the path for the permanent teeth erupting later), wearing a retainer device could exert just enough pressure to influence the teeth toward a better alignment.
In essence, the goal of early orthodontic treatment is to intercept a bite problem ahead of time and prevent it from becoming a more serious one later. If early treatment isn't undertaken or delayed until after the eruption of the permanent teeth, it will be much more difficult, if not impossible, to correct the malocclusion. Even if the initial treatment doesn't correct the problem it could at least lessen its severity so that future treatment like braces or clear aligners can correct it with less difficulty and cost.
By getting an early start on bite problems, you'll increase the chances your child will achieve an optimum bite when they reach adulthood. Not only will this enhance their appearance, it will greatly benefit their overall health and mouth function. In these cases, early orthodontic treatment could make all the difference in the world.
If you would like more information on orthodontic treatment for children, please contact us to schedule an appointment for a consultation. You can also learn more about this topic by reading the Dear Doctor magazine article "Preventative & Cost Saving Orthodontics."
By Rockdale Dental Associates
June 13, 2015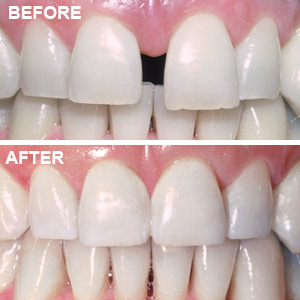 Orthodontists are able to achieve attractive results with traditional braces moving several teeth into a better position. In a way, braces are the original "smile makeover."
But orthodontic treatment can also be useful if only a few teeth (like the two upper front teeth) need to be moved slightly. A treatment known as minor tooth movement takes only a few months as opposed to years for traditional multiple teeth movement, and with removable appliances that may use small springs or elastics to place gentle pressure on teeth to move them.
So, what constitutes a minor tooth movement scenario? As with any dental condition, the first step is a complete dental examination, particularly the bite. We also need to determine if enough room exists to close any space without compromising the bite with the opposing teeth, and if the teeth and their roots are in a good position to allow minor movement — otherwise, more extensive treatment may be called for. The surrounding gum tissues and bone also need to be healthy and disease-free, especially in adults.
We may also need to look more closely at the actual cause for a front tooth gap. If the gap is the result of the tongue habitually pressing against the back of the teeth and pushing them forward, it may then be difficult or impossible to close the gap with minor tooth movement techniques. The cause may also originate from the frenum (a thin, muscular tissue that rises up from between the upper front teeth toward the lip) if it has extended too far between the teeth. In this case we may first need to surgically remove some of the frenum tissue before attempting orthodontics or the teeth may gradually move back apart after closing the gap.
Although minor tooth movement normally doesn't take as long as braces, it may still require several months. And just like with braces, you will need to wear a retainer for several months afterward until the bone stabilizes around the new position. Still, minor tooth movement could have a major impact on your smile.
If you would like more information on orthodontic treatments, please contact us or schedule an appointment for a consultation. You can also learn more about this topic by reading the Dear Doctor magazine article "Minor Tooth Movement."
By Rockdale Dental Associates
September 08, 2014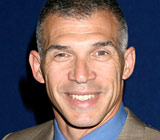 Sometimes, we all need a bit of prompting to do what's good for us. When Serena Girardi, the 10-year-old daughter of New York Yankees manager Joe Girardi, needed to have orthodontic treatment, she was a little nervous. To help lessen her anxiety, Girardi, then 45 years old, made a deal: if she got braces, then he would too.
"What I didn't realize," said Girardi in an interview with ESPN, "is that she only had to get four on her front teeth and I got the full mouthful."
But that didn't stop the baseball great from keeping up his end of the bargain. In a separate deal with his son Dante, who also needed braces, Girardi agreed to wear blue rubber bands. "It's a good look," he said. What will he do if his third child needs braces? Stay tuned...
Whether it starts as a bargain with your kids or as a promise to yourself, orthodontic treatment can offer real benefits at any age. In fact, about one out of five orthodontic patients today is an adult. Studies have shown that up to three-quarters of all adults have some form of orthodontic problem, like drifting or crowding of teeth. And having a great-looking smile not only improves self-confidence, but can also boost an adult's social life, and even enhance his or her career opportunities.
If you or your child may need braces, but you're put off by the dreary metal hardware you remember from back in the day, take heart! Plenty has changed in the field of orthodontics since you were a teenager — and it's not just the color of the rubber bands.
In many cases, clear or colorless ceramic braces can be used instead of metal ones. These stain-resistant orthodontic appliances blend in well with your own teeth, making them much less evident. It may be possible for them to be placed on the lingual (tongue) side of the teeth, where they're even less visible.
Clear aligners offer an alternative to braces that's appropriate for some people. Aligners are a series of precision-made "trays" composed of polyurethane plastic. Worn 20-22 hours per day for a period of months, these appliances gradually move teeth into an improved position. Besides being virtually invisible, another advantage of these trays is that they may be removed for eating and for important occasions. Once recommended only for adults, they have recently become available to teenagers as well.
What's the best way to find out whether you or someone in your family could benefit from orthodontics, and which treatment option best suits your individual needs? Come in to our office for a consultation! After a thorough examination, we would be happy to recommend the most appropriate treatment methods for your particular situation.
If you have questions about orthodontic treatment, please contact us or schedule an appointment for a consultation. You can learn more in the Dear Doctor magazine articles "Orthodontics For The Older Adult" and "Clear Aligners for Teenagers."
Rockdale Dental Associates
Lisa M. Carvalho, DMD
499 Rockdale Ave
New Bedford
,
MA
02740
(508) 992-4608
| | |
| --- | --- |
| Monday: | 8am - 5pm |
| Tuesday: | 7am - 5pm |
| Thursday: | 8am - 5pm |
| Friday: | 7am - 5pm |